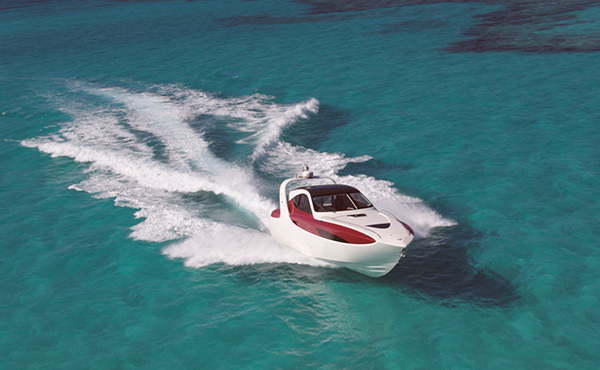 WHAT X MEANS
X Series Expand Your New Marine
Life with Excite and Luxury Experience.
For many years, YANMAR has been provided high efficiency・high quality of engine and drive system in the world marine field.
YANMAR which had high trust in operability and the durability, in anticipated of renewed 100 years, leads widen your marine life
with an unprecedented feeling of excitement and luxury.
The technique of YANMAR which has been polished as a supporter of America's Cup and Design of KEN OKUYAMA which cultivated by many super cars such as Ferrari and Maserati provide unprecedented new marine life.
To you who greedy want to obtain both powerboat and cruiser…
Here Express Cruiser is